SD-PEMSF
(PE 100 Long spigot version)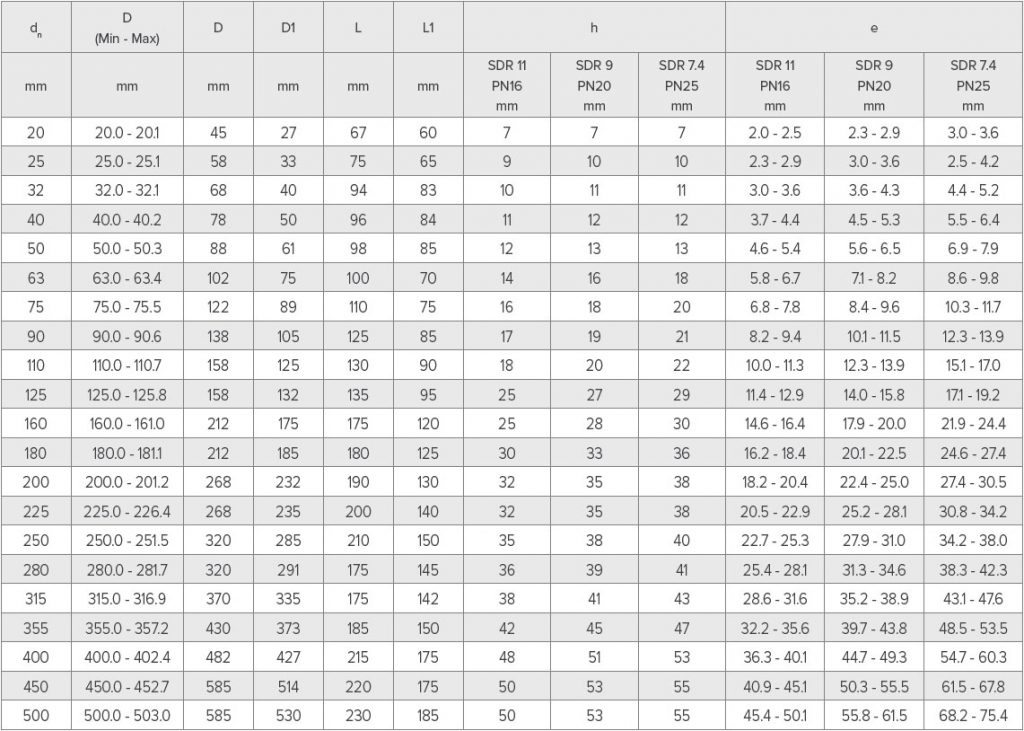 *NOTE:
• The tolerance limit for the dimensions (D, D1, L, L1 & h) will be ±5 mm.
• e = Thickness.
• SDR 11 – 16 bar water/10 bar gas.
• This product "Stub Flange' is usually used with G.I. backing ring and an EPDM rubber gasket, the whole assembly is called flange adapter set.
• Refer to FM certificate for more details.
• Other SDRs are also available upon request.