SD-PES60E, SD-PES30E, SD-PES225E & SD-PES1125E
(PE 100/PE 4710 – 3 Segments, Long spigot version)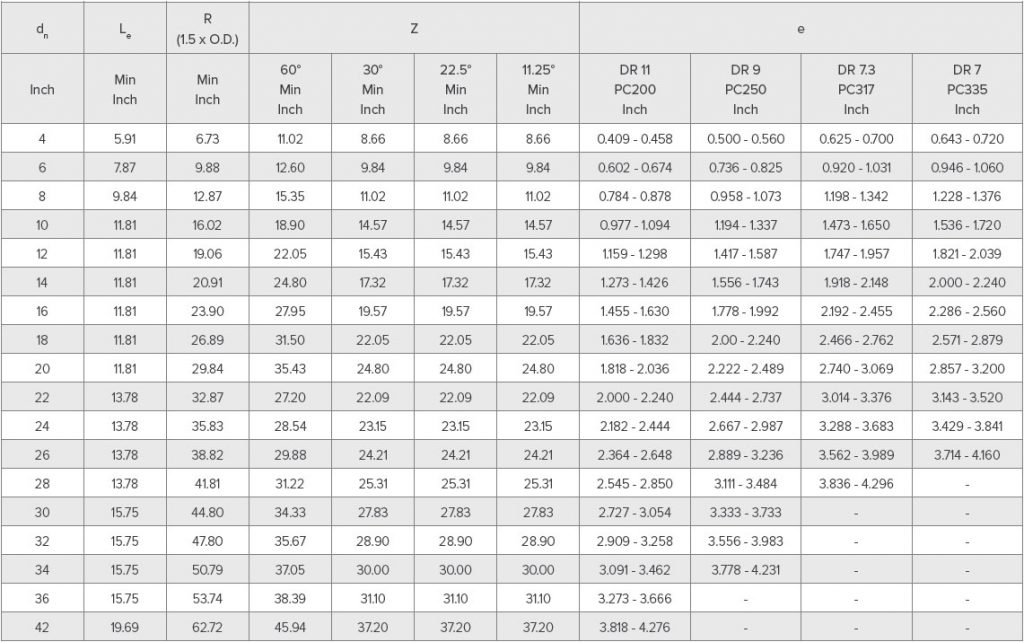 *NOTE:
• 11.25°/22.5°/30°/60°Elbows are also available upon request.
• Other angles can also be manufactured as per customer's requirements.
• e = Thickness.
• Segmented fittings are also available in 2 segments upon request.
• The tolerance limit for the angle (α) will be ±2°.
• Refer to FM certificate for more information.