SHIELD Fire has introduced their 40mm & 65mm water combination and adjustable nozzle. The nozzle is an adjustable pattern nozzle designed with the simplicity needed for indoor and outdoor applications. It's simple twist operation takes you through shutoff, flow straight stream and fog.
The effective reach : approx. 40 meters at full straight stream at pressure 7 Bar
Adjustable, Teflon impregnated neoprene seat with hydraulically balanced acetal ball
Hydro-test : 20 Bars
Normal working pressure : 7 Bars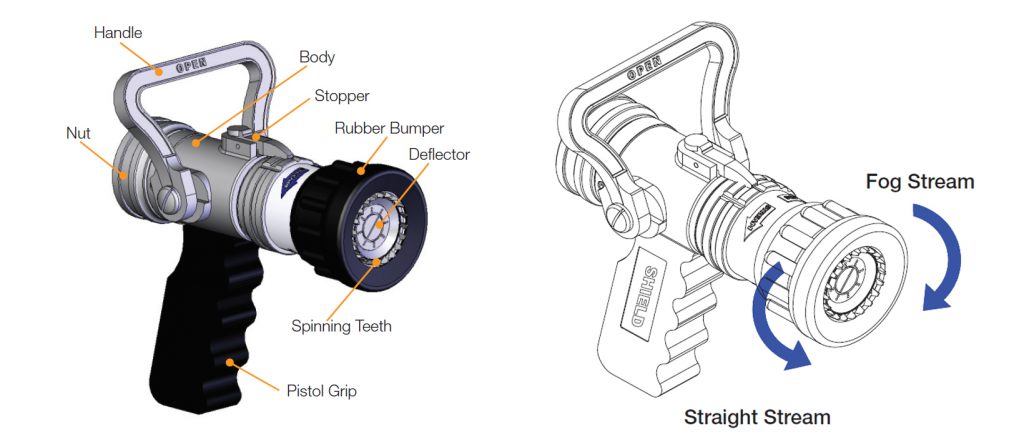 Spinning teeth installed to make a fine fog and to extract smoke from the fire site.